What is a Sprinternship®?

A paid mini-internship experience in tech and a series of career development workshops.
Duration

3 Weeks
Applications will open during the 2021-22 academic year
Program Participants

First and second-year college women at UMD or Mason looking to increase their experience in tech before applying for a summer internship.

Additional Info

The Sprinternship® Program will launch in 2022. Participants will receive a stipend for the duration of their internship.
Landing one or more summer internships nearly doubles the likelihood of getting a job within six months of graduation.
At Break Through Tech, we know how hard it can be to get that first summer internship in tech without previous experience. Through brief, paid internships, students gain the skills and experience they need to compete for a summer internship in tech.
In three weeks, students tackle a business challenge while immersed in their host company's business and culture, participate in a series of career development workshops, and strengthen their professional network.
School-Specific Program Information
Sprinternships® at UMD
Application Information
Sprinternships® at UMD will be January 3-21, 2022.  Applications will open Fall 2021.
Partner Institution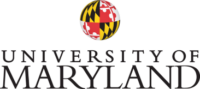 Sprinternships® at Mason
Application Information
Applications will open during the 2021-22 academic year
Partner Institution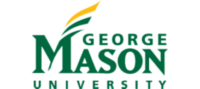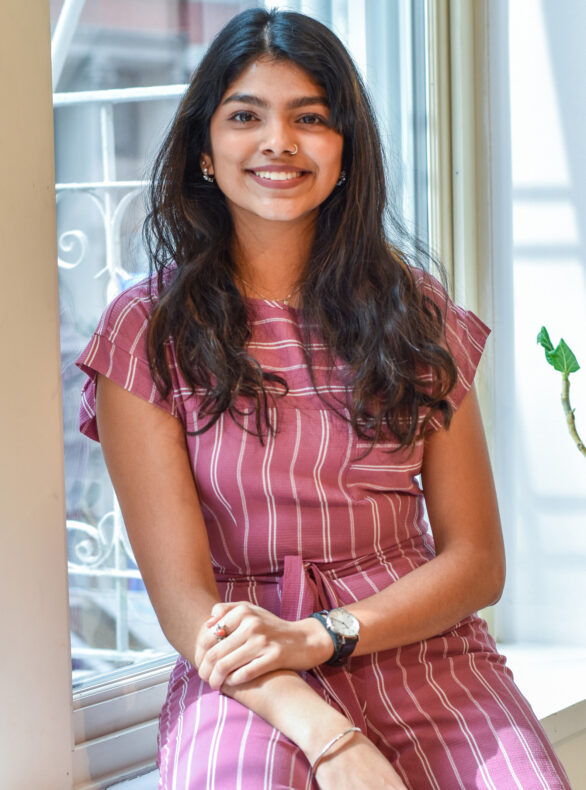 "The Sprinternship program gave me the confidence to continue to pursue a career in tech."
CUNY Graduate of Baruch College, Break Through Tech New York alum
Learn her story
Nationwide
More than 80 employer partners have hosted over 1,000 Sprinterns in New York City and Chicago.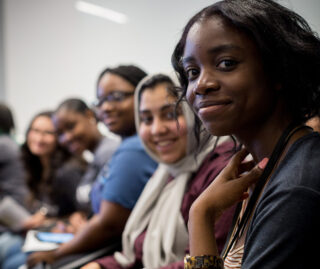 For Students
The Sprinternship® program is a series of career development workshops and a paid, three-week internship. You will build your résumé, your community, and your professional network while learning about careers in tech.
Break Through Tech works at the intersection of academia and industry to propel more women into higher education and careers in tech.  We welcome all applicants from underrepresented groups in tech to apply. 
For Employers
Everyone knows that you need real-world experience to get that first job. Break Through Tech DC's Sprinternship® program provides that. 
We partner with employers to provide students with a paid, three-week, micro-internship during an academic recess.
Sprinternships® immerse students in their host company's business and culture. During the program, participants work collaboratively on a challenge project. After the program, students have a resume credential that helps them land a summer internship in tech.
Employer Partners in Break Through Tech Nationwide
AbbVie
Accenture
AccuWeather
ActionIQ
Adams Street Partners
Aetna
Analytical Flavor Systems
Anthem
Aon
AppNexus, a Xandr Company
ASAPP Inc.
Averon
Barclays
Bitly
BlackRock
Blackstone
Bloomberg LP
Christopher B. Burke Engineering
Cisco Systems
Citigroup
CLEAR
Cognizant
Company Ventures
Cornell Tech K-12 CS
Credit Suisse
CVS Health
Deloitte
Dow Jones
eBay
Etsy
Exiger
Fiera Capital Inc.
General Assembly
Girl Scouts
Group Nine Media
Hospital for Special Surgery
IBM
Intersection
JPMorgan Chase
Kargo
Kavi Global
KPMG, LLP
LinkedIn
Littelfuse
Mastercard
Moody's
Morgan Stanley
Morningstar, Inc.
Mount Sinai Health System
New Lab
New York Cares
Numina
nvisia
NYC First
Oppenheimer Funds
Optum
Paul, Weiss, Rifkind, Wharton & Garrison
PEAK6
Peloton Interactive, Inc.
Pfizer
Ready Set Rocket
RubiconMD
RWJBarnabas Health
Society of Women Coders
Solomon R. Guggenheim Museum and Foundation
Teachers Pay Teachers
Teladoc Health
The HOPE Program
The New York Foundling
The Student Leadership Network
UI Health
UNICC
Union Settlement
United Way of New York City
URBAN-X
U.S. Soccer Foundation
Verizon
Warby Parker
WebMD
William Blair & Company
Learn More
Check back later for more information about the application and program timeline.