What is Guild?

A paid opportunity for students designed to ignite interest in tech by teaching them how to code real-world, mission-driven applications.
Duration

1 Week
Program Participants

Guild is open to all students with a focus on women and nonbinary individuals who are first- and second-year students at UMD. You can be enrolled in any major— or not have even decided on a major yet. No prior experience required. See the bottom of the page for all eligibility requirements.

Additional Info

Our Guild programs at UMD will take place (with both in-person and online options) July 31–August 4, 2023, and August 7–11, 2023.
The Guild program
is your low-risk, high-reward chance to explore tech.
In one week, you'll gain hands-on experience tackling a real-life challenge tailored to our local community. With the help and support of tech professionals, you'll have the chance to figure out if you can picture a career in tech.
If you are already pursuing tech at UMD, awesome! We can't wait for you to join us. Please check out our additional programs like mentoring, intro to computing courses and Sprinternship™.
Frequently Asked Questions:
What are the eligibility requirements?
Incoming first-year or rising second-year degree-seeking undergraduates at the University of Maryland, College Park
Enrolled in at least one course at UMD during the Fall 2023 semester
Good academic standing (2.0+ GPA)
Do not have credit for CMSC 131, INST 126, IMDM 127 or AP Computer Science A
Focus on women and nonbinary students and other underrepresented groups in tech
Preference will be given to students who do not have credit for CMSC125 or CMSC122
How does Guild benefit you?
Participating in Guild requires five full days out of your schedule. But it's five days that could put you on course toward a rewarding career. If you discover that you like the world of technology (which many Guild participants do!), the Break Through Tech DC team can help you take the next steps toward a great tech career.
So, you're interested? Participate at no cost!
Guild is free of charge! In addition, we provide each participant with $150 after the conclusion of the program.
What does the program look like – and how does it work?
Guild sessions run Monday through Friday from 9 a.m. to 4 p.m., plus optional social and office hour gatherings. During part of each day, we will spend time exploring answers to these questions:
School-Specific Program Information
University of Maryland, College Park (UMD)
Application Information
Partner Institution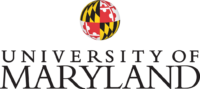 I met so many great people and mentors during Guild—and learned more in one week than I ever thought possible.
Himaja Mallampally
she/her
UMD student, Break Through Tech DC Guild alum
Read About the Guild Experience