Break Through Tech Sprintern Elaine Jin explores alternate tech pathways.
Break Through Tech Sprintern Elaine Jin explores alternate tech pathways.
Sophomore Elaine Jin is leveraging opportunities circulated by Break Through Tech Mason's listserv to consider different paths forward in tech.
Written By
Teresa Donnellan
​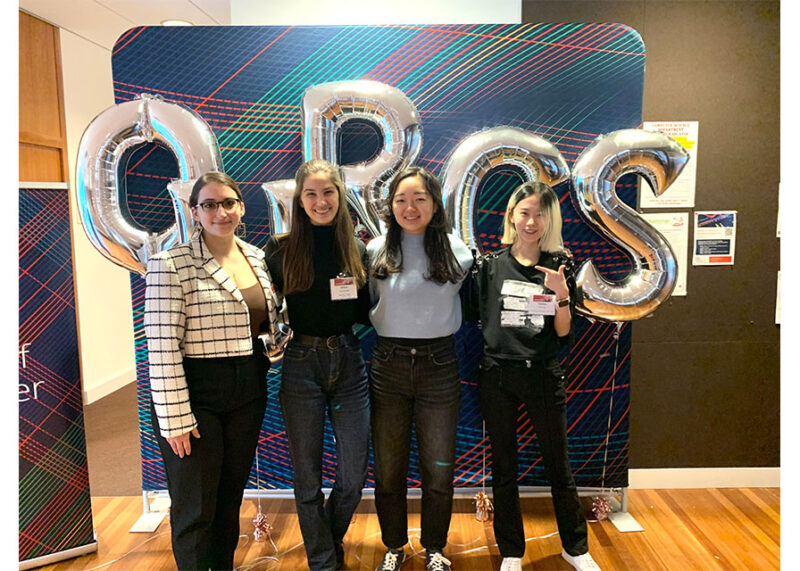 Computer science sophomore Elaine Jin accomplished a spooky amount in October. In addition to her schoolwork, Jin attended both a diversity, equity, and inclusion conference and a three-day workshop for undergraduate women in computer science.
Jin discovered the events from participating in Break Through Tech Mason. At the Summer Guild 2022, mentors from Microsoft and Booz Allen worked with students to design, develop, and pitch an app, and Jin was accepted into the 2023 Sprinternship program. Over the summer, she took the initiative to apply for the events, publicized via the organization's listserv. The first, Dominion Energy's Student Diversity Conference, was held virtually October 13-14, and the second, the OurCS Women in Tech Conference at Carnegie Mellon University, was held October 21-23.
Jin says Dominion's virtual conference was "a great experience" open to students from all majors, adding "I got to hear from employees about how great of a work culture they have, how inclusive it is, and the wide variety of roles people have." Jin was also able to attend breakout sessions with several of the company's employee resource groups, for Asian, women, and volunteers, respectively.
"I definitely learned Dominion's very diverse [and] inclusive, and they just have a lot of support resources for their employees," she says, adding, "Furthermore, those invited to the conference are guaranteed for an internship interview, so I have that coming up this week!"
The OurCS event at Carnegie Mellon informed undergraduate women in computer science about graduate school and career pathways in tech. Mentors in academia and research roles at Walmart, Adobe, Google, and Carnegie Mellon met with attendees to describe their current work and past graduate school experiences.
"We did a mini research workshop and also got to hear from the industry mentors about what they do and what they study," says Jin. For two days, she worked with mentor Professor Lorrie Cranor and two PhD students to help rename outdated or misleading cookie categories. She explains, "We came up with new cookie category names and created a survey to assess the understanding of cookie knowledge based on the current terms compared to the ones we came up with."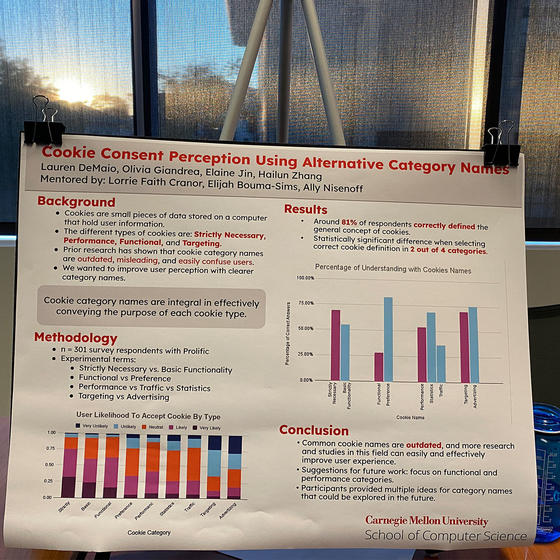 Jin is grateful to have learned of these opportunities, saying "They have opened my eyes to the fact that computer science paths are not limited to just software engineering." She adds, "I've definitely learned there are way more pathways; I just have to look for them." For example, Jin learned Walmart has a data science team working out of Reston, Virginia, an intriguing local option for the computer science major.
A native of northern Virginia, Jin is eager to leverage local resources available through George Mason. Break Through Tech's 2023 Sprinternship program will mark her debut in the professional tech world.
​