Announcing Break Through Tech DC's 2023 Sprinternship™ Host Organizations
Announcing Break Through Tech DC's 2023 Sprinternship™ Host Organizations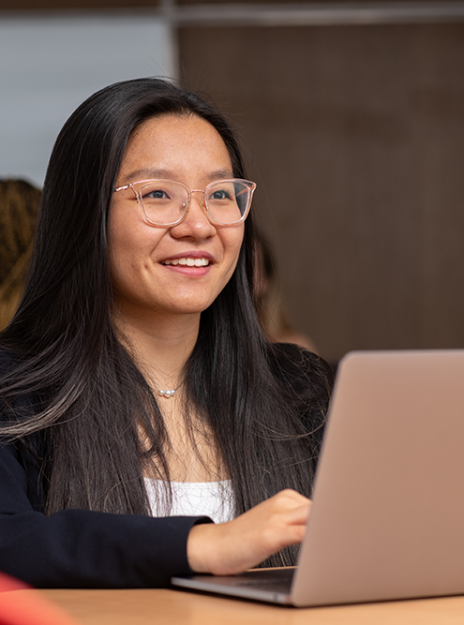 112 Mason and UMD students matched with companies for the signature micro-internship program.
Break Through Tech's Sprinternship™ program is designed to help undergraduate women from diverse racial and socioeconomic backgrounds break into careers in tech. This year, Break Through Tech DC is collaborating with 13 organizations to host micro-internships for 112 George Mason University and University of Maryland undergraduate students.
This January, these Sprinterns will spend three weeks tackling real business challenges while immersed in their host companies' culture. Employers are gaining access to emerging tech talent and participating in advancing our mission. Meanwhile, student participants build their resumes and networks to become more competitive applicants for jobs and internships.
"We are thrilled to have these 13 organizations on board for our 2023 Sprinternship program," said Break Through Tech DC Director Donna White. "By hosting our Mason and UMD students, they are making a clear commitment to building a more inclusive tech ecosystem, and we look forward to working together to make that a reality."
Eight of this year's Sprinternship hosts (with asterisks below) are returning after participating in the 2022 program.
Interested in learning more about the Sprinternship program? Check out our Sprinternship Overview.